Grab This Special Exclusive Treat For You.
Landing from a very long and tiring flight could be exhausting. Shorthaul travels don't promise anything better either. And we know that hailing for a cab and booking for a ride adds agony to your already exhausted self.
And we in Opoli is pretty sure that YOU DESERVE SO MUCH BETTER. We designed a program that will definitely give you a unique and unforgettable experience that levels-up the way you travel.
So, eliminate your stresses, anxieties and is uncertainties that are rooting from not being able to be picked up at the airport, because with Opoli, we give you a FREE MEET and GREET service at *all the airports nationwide when you choose Opoli's private services.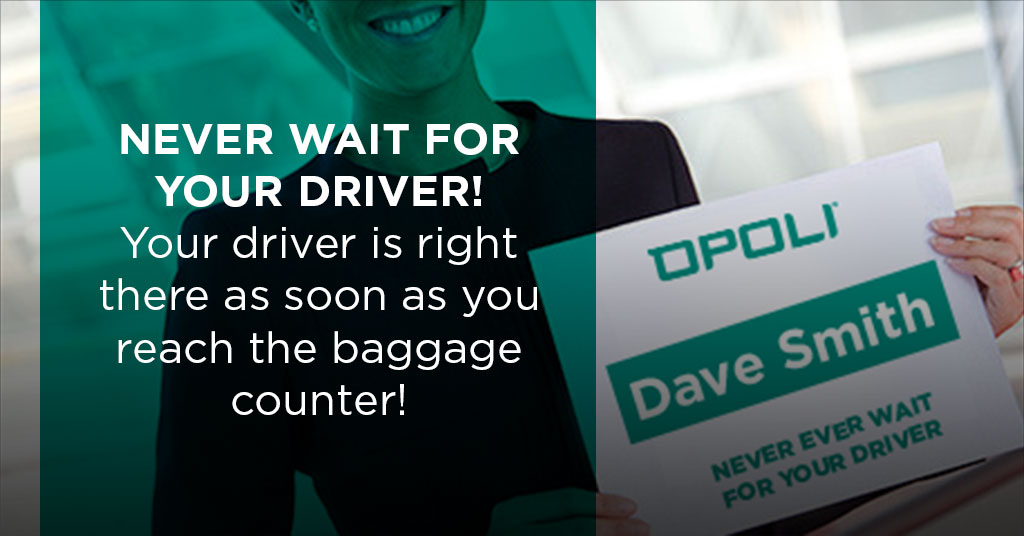 Why hurt your neck tracking your driver over your phone when you are promised that with us, YOU NEVER EVER HAVE TO WAIT FOR YOUR DRIVER!
Our Meet and Greet premium service gives you comfort as your own designated personal and professional driver is already right there as soon as you set your foot at the exit of the baggage counter and is ready to help you with your luggage and assist you from there until you are safely dropped at your destination.
NOT ONLY THAT!
Because Opoli is your more than just your ordinary app, you can opt to book a ride for your family and friends or even your boss, colleagues, clients, and guests, and let them experience the VIP treatment that we could absolutely give them.
And did we mention that this is for FREE? YES it's 100% FREE of charge!
All you have to do is reserve your private rides and voila! You get an instant complimentary meet and greet at the palm of your hands.
Because that's what's Opoli is promising you, comfort, convenience, style and unique experience.
Try it now and see for yourself!
Download the Opoli app: